Play on the Beach at this great Hawaii Timeshare!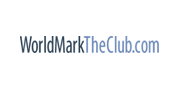 The WorldMark Kihei Maui is a beautiful timeshare resort right across the street from a sandy beach in warm Maui. This is a large timeshare resort with many luxury amenities and entertainment choices. Each condo is air conditioned and comes with a full kitchen, separate dining area and separate living area.  The resort has an outdoor pool and BBQ/picnic areas. WordMark Kihei resort is located just off the Piilani Highway in the up-and-coming town of Kihei, about 20 minutes from Maui's main airport.
Maui has numerous activities and attractions including whale watching, golfing at some of the world's best courses, see the sun rise on Haleakala volcano, go on a snorkeling charter, tour Maui by helicopter and of course shopping.
When you are ready for your Hawaii vacation be sure to consider the WorldMark Kihei in Maui. With so much to do and see near the timeshare resort it's a great Maui vacation.
Unit Details
Full Kitchens
Air Conditioning
Balcony
Cable TV, DVD Player, Stereo w/ CD
Ceiling Fans
Resort Amenities
Outdoor Pool
Fitness Center
Recreation Center
BBQ Grills
Across Street from Beach
It will be your kuleana (responsibility) to know the rules surrounding the Pre-Travel Testing Program and self-quarantine measures and abide by the rules imposed
WorldMark Kihei,75 Alanui Ke Alii Drive
Kihei, Maui, Hawaii 96753
Availability for WorldMark Kihei, Maui Hawaii -  Other Reservations are Available in February and March

PRICE
START DATE
END DATE
BEDROOMS
BATHROOMS
NIGHTS
SLEEPS
BOOK
$2,450
12-16-2023
12-23-2023
2br
2
7
6
Book it
$2,450
12-17-2023
12-24-2023
2br
2
7
6
Book it
$2,565
12-18-2023
12-25-2023
2br
2
7
6
Book it
$2,600
12-19-2023
12-26-2023
2br
2
7
6
Book it
$2,600
12-20-2023
12-27-2023
2br
2
7
6
Book it
$2,600
12-21-2023
12-28-2023
2br
2
7
6
Book it
$2,600
12-22-2023
12-29-2023
2br
2
7
6
Book it
$2,600
12-23-2023
12-30-2023
2br
2
7
6
Book it
$2,600
12-24-2023
12-31-2023
2br
2
7
6
Book it
$2,600
12-25-2023
01-01-2024
2br
2
7
6
Book it
$2,450
01-12-2024
01-19-2024
2br
2
7
6
Book it
$2,450
01-13-2024
01-20-2024
2br
2
7
6
Book it
$2,450
01-14-2024
01-21-2024
2br
2
7
6
Book it
$2,450
01-19-2024
01-26-2024
2br
2
7
6
Book it
$2,450
01-20-2024
01-27-2024
2br
2
7
6
Book it
$2,450
01-21-2024
01-28-2024
2br
2
7
6
Book it
$2,450
01-22-2024
01-29-2024
2br
2
7
6
Book it
$2,450
01-23-2024
01-30-2024
2br
2
7
6
Book it
$2,450
01-26-2024
02-02-2024
2br
2
7
6
Book it
$2,450
01-27-2024
02-03-2024
2br
2
7
6
Book it
$2,450
01-28-2024
02-04-2024
2br
2
7
6
Book it
$2,450
01-29-2024
02-05-2024
2br
2
7
6
Book it
$2,450
01-30-2024
02-06-2024
2br
2
7
6
Book it
$2,450
01-31-2024
02-07-2024
2br
2
7
6
Book it
$2,600
02-16-2024
02-23-2024
2br
2
7
6
Book it
$2,600
02-17-2024
02-24-2024
2br
2
7
6
Book it
$2,600
02-18-2024
02-25-2024
2br
2
7
6
Book it
$2,600
02-19-2024
02-26-2024
2br
2
7
6
Book it
$2,600
02-20-2024
02-27-2024
2br
2
7
6
Book it
$2,600
02-21-2024
02-28-2024
2br
2
7
6
Book it
$2,600
02-22-2024
02-29-2024
2br
2
7
6
Book it
$2,600
02-23-2024
03-01-2024
2br
2
7
6
Book it
$2,600
02-24-2024
03-02-2024
2br
2
7
6
Book it
Currency is USD.  An additional payment processing fee of 3.65% for US credit cards and 5% for international credit cards will be added to your rental