A California Timeshare Resort in Oceanside!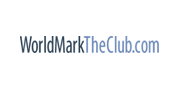 WorldMark Oceanside is located at Oceanside Harbor and is an ideal family getaway. Among the great upscale amenities at this California timeshare resort are an outdoor pool and dedicated children's pool. Take a soak in one of the whirlpool hot tubs, let the kids play at the children's playground or sports court. You can also work out in the fitness center or play some of the many games in the recreation room.
At the Oceanside Harbor you can go kayaking or jet skiing and even set your boat in the water at the harbor's boat launch. This WorldMark timeshare resort sits near six miles of California beachfront allowing for lot's of room for you and your family to play in the sun.
There's lots to do in the surrounding San Diego area too. Check out the Mission San Luis Rey de Fancia, a centuries old mission, or go to the San Diego Zoo, SeaWorld and much more.
So when you are ready for your California timeshare vacation be sure to consider the WorldMark Oceanside at Oceanside Harbor.
Unit Details
Full Kitchens
Air Conditioning
Cable TV, DVD Player, Stereo w/ CD
Gas Fireplace
Balcony/Terrace
Resort Amenities
Children's Play Area
Outdoor Pool
Underground Parking
Fitness Center
Recreation Room
WorldMark Oceanside, Oceanside Harbor
WorldMark Oceanside, 1301 Carmelo Dr Oceanside, CA 92054
Availability for WorldMark Oceanside Harbor, Oceanside

PRICE
START DATE
END DATE
BEDROOMS
BATHROOMS
NIGHTS
SLEEPS
BOOK
2,530
06-10-2023
06-17-2023
3br
2
7
8
Book it
3,225
06-17-2023
06-27-2023
3br
2
10
8
Book it
2,005
06-24-2023
07-01-2023
2br
2
7
6
Book it
2,530
06-24-2023
07-01-2023
3br
2
7
8
Book it
2,005
07-01-2023
07-08-2023
2br
2
7
6
Book it
2,530
07-01-2023
07-08-2023
3br
2
7
8
Book it
2,005
07-02-2023
07-09-2023
2br
2
7
6
Book it
2,005
07-08-2023
07-15-2023
2br
2
7
6
Book it
2,530
07-15-2023
07-22-2023
3br
2
7
8
Book it
2,530
07-22-2023
07-29-2023
3br
2
7
8
Book it
2,005
07-29-2023
08-05-2023
2br
2
7
6
Book it
2,530
07-29-2023
08-05-2023
3br
2
7
8
Book it
2,005
08-05-2023
08-12-2023
2br
2
7
6
Book it
2,530
08-05-2023
08-12-2023
3br
2
7
8
Book it
2,005
08-12-2023
08-19-2023
2br
2
7
6
Book it
2,530
08-12-2023
08-19-2023
3br
2
7
8
Book it
2,530
08-26-2023
09-02-2023
3br
2
7
8
Book it
An additional payment processing fee of 3.65% for US credit cards and 5% for international credit cards will be added to your rental